Foundation Repair Contractor in Oklahoma
Strength Where it Counts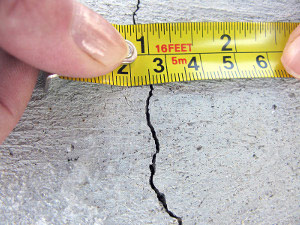 Welcome to Foundation Supportworks, Inc., a professional and locally owned foundation repair company serving residents of Oklahoma. Here, you can find the highest quality solutions and services available for repairing foundations in Oklahoma.
When you try to determine the actual cause of a foundation problem on your own, it can be difficult to accurately identify the actual cause and root of the problem. Many foundation problems can go unnoticed for a long period of time and may ultimately lead to severe foundation problems.
Now, all you have to do is contact Foundation Supportworks, Inc.. We will send one of our foundation repair specialists to your residence and provide a foundation inspection along with a free foundation repair cost estimate.
Is the Foundation Really That Important?
What We Do:
Considering that everything goes on top of the foundation, you better believe the foundation is important! A well built foundation around strong supporting soils will be less likely to experience any foundation problems or settlement within the building.
With new and advanced technology continuously introduced to the market, we can now turn any weakness of the home into a structural strength. When it comes to repairing foundations in Oklahoma, look no further than Foundation Supportworks, Inc.. Make it our job to bring structural integrity back to your residence!
No matter what problem your home foundation may be experiencing, we have a solution! We specialize in residential and commercial foundation repairs, including floor leveling, french drain installations, retaining wall systems, wall anchors, and various structural enhancement services.
Full-Service Foundation Repair Contractors in Oklahoma City proper
Don't let a foundation wall crack turn into a catastrophe! Contact Foundation Supportworks, Inc. today for a free foundation inspection and foundation repair cost estimate. We provide our advanced foundation repair solutions and services to homeowners and businesses all throughout our Oklahoma service area, including: Oklahoma City, Norman, Midwest City, Stillwater, Yukon, Shawnee, Ada, Midwest City, Chickasha, Guthrie, and many cities nearby!
Customer Service
We take great pride in providing the support and stability your structure needs at the optimum value you deserve.
Looking for a price? Get a no cost, no obligation free estimate.